Uncommon Ground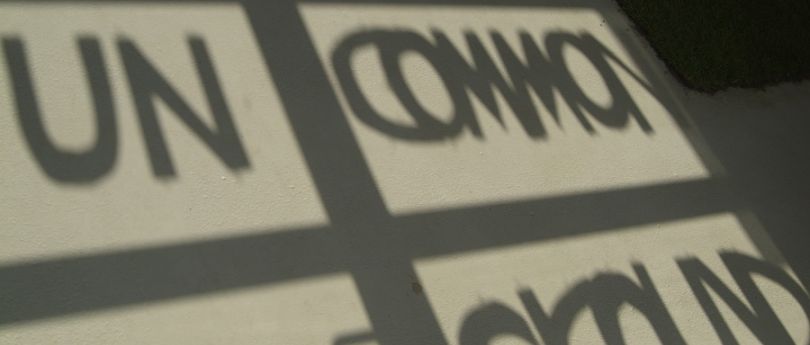 — — Eerste expertmeeting over multldisciplinair samenwerken tussen academici en praktijk.
Dit artikel is alleen beschikbaar in het Engels.
​In recent years there have been many attempts to make the knowledge (not only products but also the ideas and techniques) developed in universities and media labs more readily available to the professional sector and the wider community, and vice versa. The English term for this is 'knowledge transfer' and across Europe the most developed economies have developed a raft of projects, incentives and policies aimed at connecting universities in more vivid and effective ways to business and the wider community.
However anyone actually involved knows the difficulties in making productive dialogue between the academy and the professional sector work in practice. University research can seem to exist in a different world, with different routines, formats and most importantly, a different pace. Many academics will argue that their distinctive value will only remain if these differences are protected. However there are many working in universities who would actually like more contact with the industrial sector but are hampered by insufficient knowledge of how things are actually done in business. For those working in industry who wish to have more access to university research, academic knowledge is difficult to access. Moreover, reading academic papers is not the same as reading professional magazines, and academic conferences are very different from business seminars. Academic knowledge is often not readily applicable in business situations. Translation is called for, but this is not easy to provide.
There is no shortage of productive and imaginative initiatives that make it their business to support the different communities in a search of 'common ground'. But is it really 'common ground' that is required? In this meeting we will test the very opposite proposition - that the most productive outcomes occur when these very different communities risk using one another's territory to occupy uncommon ground. It is the fresh perspectives emerging from this conceptual shake up which lead to innovation.
Case Study Driven The concept of uncommon ground is a starting point, nothing more. Our meeting will be case study driven. Yes we are looking for new ideas useful formulations but they must emerge from the case studies. Theories are welcome but they are also disposable. By unpacking a small number of significant case studies, our goal is to go beyond a parade of "success stories??? to a sharp and productive examination of what constitutes a successful outcome. We will not focus on what it was about, but rather will try to understand what actually happens.
Case Study Presenters:
1. Creative Communities John Thackara, Design of The Times www.dott07.com and Doors of Perception www.doorsofperception.com
2. Mobile Bristol Erik Geelhoed, Hewlett Packard Labs, Bristol, UK and Clare Reddington, Watershed, Bristol, UK
3. Innovation Labs Matt Locke, BBC, London.
4. Tabletop gaming platform (Philips and HKU) Gerard Hollemans, Philips
5. Royal College of Art/Helen Hamlyn Research Centre Yanki Lee, research fellow, www.hhrc.rca.ac.uk
6. Garrick Jones, Lucid Group and London School of Economics www.lucidgroup.com
7. Sam Bucolo, Research and Development Director Australasian CRC for Interaction Design (ACID) and Associate Professor in Industrial Design, School of Design,QUT www.interactiondesign.com.au
Moderators: Tim Putnam, School of Art, Design and Media, University of Portsmouth, UK David Garcia, Utrecht School of the Arts, NL
Location and other events Uncommon Ground will be held at the Westergasfabriek culture park, a unique industrial heritage location in the city of Amsterdam. The meeting takes place on the eve of an international conference on the theme of crossmedia called Picnic 2006. www.crossmediaweek.org
Share